Our world has gone digital. We have fun online. We communicate online. We do business online. Therefore, no matter what line of work you are in, you must start embracing technology—even if you are a practitioner in an alternative medicine field that is nearly a century old.
As a Reiki practitioner, you should begin to identify the digital tools that can help you to more effectively reach your clients and potential clients. One such tool is online advertising. Google, Facebook, and Instagram are all hot spots for marketing to targeted audiences—the specific individuals who you believe could most benefit from your services.
To provide you with examples of just how to accomplish this, here are 5 of the best online advertisements:

1. Creating Awareness
One of the big challenges that Reiki practitioners face is spreading the word about Reiki and ensuring that those who need Reiki sessions know where they can find access to it. Worldwide Breast Cancer faced a parallel issue. They addressed this with a successful Facebook Ad campaign.
Reiki practitioners and Worldwide Breast Cancer deal with similar clients - patients who need healing. Sometimes this can be a depressing topic. Cancer, fibromyalgia, anxiety, and all of the issues that Reiki addresses are difficulties that people face and they don't always want to be confronted about it or reminded of them.
Worldwide Breast Cancer dealt with this by making light of the problem. They tapped into positive and happy messages. They integrated fun and colourful imagery. They called their campaigns '#KnowYourLemons' - lemons were looked at as the equivalent of breast lumps. In short, they brought a little smile to people's faces and this got them engaged.
As of January 2018, the campaign has reached over 200 million people!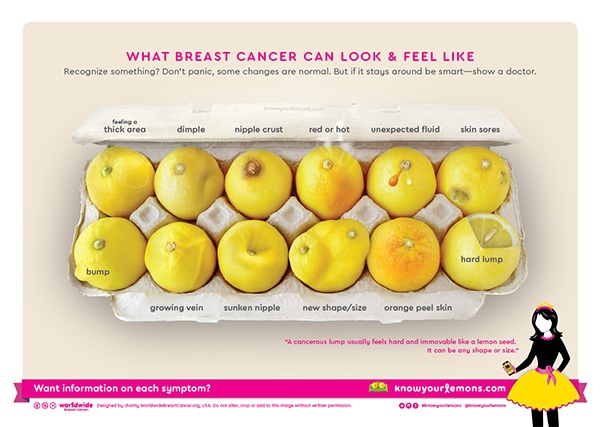 2. Knowing When To Post
A key to ad campaigns on Instagram and Facebook is getting the logistics right. The right market needs to be targeted. The ads need to be posted at the right time. For a Reiki practitioner they need to think about when their potential patients will be checking their Facebook Newsfeed and browsing through Instagram—Usually it's when they wake up and before they go to bed.
Domino's has become the ultimate targeter (and no we're not fans of the brand, but they do get their advertising right - as I'll explain). They saw that there was a lot of potential with college kids and they realised that many of them go out to the bars, get home in the middle of the night, and are browsing through Instagram.They also happen to be hungry. So Domino's started posting Instagram ads of cheesy, greasy pizza in the middle of the night. It worked, the fastfood pizza joint started seeing tens of thousands of likes on their midnight ads. This number of likes is rare for advertisements and even rarer for late night posts.
Another great example of a brand that uses timing to their advantage is Starbucks (I know. I know...another brand we're not huge fans of!). The below ad not only uses an offer, but also timing with a happy hour promotion between 3-6pm for a limited time. And just look at the ludicrous amount of likes!!!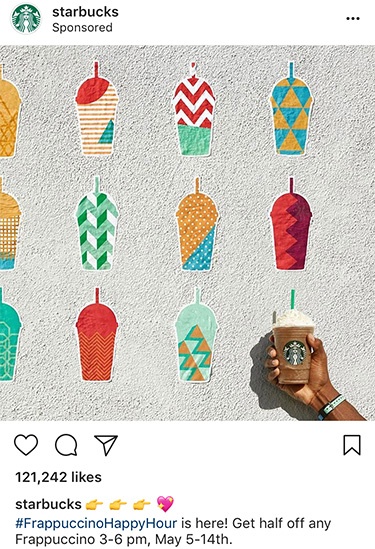 3. Creating Trust
One of the toughest hurdles for new and lesser-known businesses to overcome is creating trust. And for Reiki the problem is that some potential clients do not even know what the alternative medicine is. Forward3D, a UK SEO provider, decided to address this on Google Ads.
Within their ad, the first four words were simply the company's name and what they do. After that, though, all of the information in the ad was geared towards creating trust. They stated that they had been 'Awarded Best Agency in 2016', had 'Multilingual Expertise' and '300 analysts', and the links that they added were all ones that showed they were trustworthy.

4. Giving Something Away
Everyone loves free stuff. And most of the time, they'll be willing to do some small task in order to gain a chance at getting something for free. Maybe it's taking part in a survey. Maybe it's giving a company a few pieces of personal information. Maybe it's trying a new product. The American Asian restaurant chain, P.F. Chang's, decided to harness this innate consumer desire.
They offered a free trip to Napa Valley to anyone who entered. However, they were not just advertising this sweepstakes to anyone. They targeted individuals who they thought would be a good fit for their restaurant. This meant people on Facebook who had liked competitors, individuals who were near a restaurant location, and twin audiences of individuals who had looked at their website, joined P.F. Chang's loyalty list, or had made a reservation on their website (Twin audiences are Facebook profiles that match the profiles of the actual individuals).
This type of targeting lowers the cost per click. In fact, P.F. Chang's click cost went down by 75%. The reason is simple. The ads were targeted at the right people—The type of people that are the most likely to have an interest in the restaurant.
Reiki practitioners can learn from this. They may not be able to have a Napa Valley sweepstakes but there are other options. Potential patients might not be willing to pay for a first session—they just do not understand the benefits that it can provide. Practitioners could offer a first session free of charge. Additionally, Reiki practitioners can make similar targeting efforts.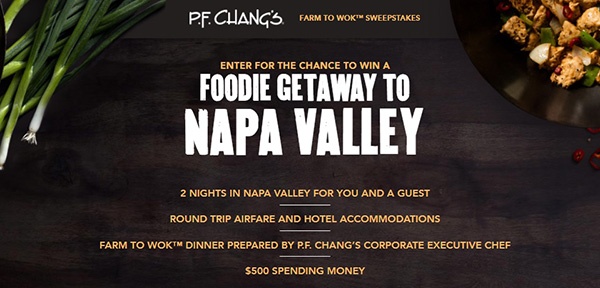 5. Capturing Attention
Words are not what capture people's attention. This is why they play such a small role on Instagram, and are clearly starting to play a much smaller role on Facebook. It is images and videos that people are interested in looking at. This is what Dance And Beyond understood. They posted an Instagram ad of what almost seemed like an optical illusion.
In reality, all it was was about 10 ballerinas legs and feet lined up and producing a shadow. The photo, though, is enamouring. It quickly catches the eye of anyone scrolling through Instagram and entices them to read the text below the image.
This image could have been taken by a professional photographer. But it could also have been taken by a Dance And Beyond employee's iPhone. Because phones of today can now take high quality images and videos, businesses have no excuse. They can create their own interesting pictures. Most Reiki practitioners have beautiful offices that they operate out of. They are decorated with symbols from the alternative medicine. Interesting videos could be taken of a Reiki's hands during a session. The possibilities are endless. It just takes a little creativity.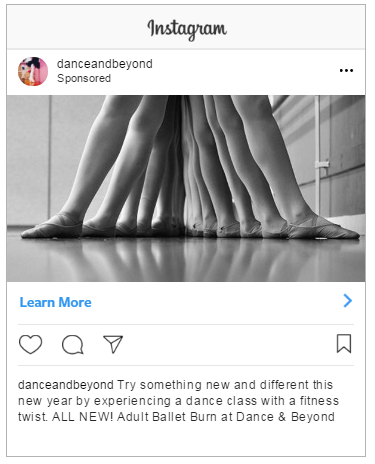 Creating engaging ads online is a crucial part of sustaining and growing a Reiki business. Getting it right does not take a lot of money or extraordinary expertise—It simply takes a little bit of creativity.