Being a professional body for complementary therapists that supports a wide breadth of modalities worldwide, it's no surprise IICT has a community of wonderful members. In the coming months, we'll be featuring a collection of 'Member Spotlights' to share, inspire and connect you with people in our community and their stories.

IICT Member Since 2008
How long have you been with IICT?
Too long to remember! I started my training organisation in 2008 under the name of Inner Voyage, and I became an IICT Member pretty soon after.
Why did you choose to be a member of IICT?
The modalities I teach are not government recognised. I think industry recognition is important to ensure the quality of holistic training courses. There must be some way of keeping course creators (like me) accountable and setting a standard. The IICT, unlike most modality based organisations, is industry-based. This means they are not biased about where a person has trained or the tradition they follow. They are concerned with ensuring the wellbeing industry stays strong and healthy, allowing people freedom of choice in their own healing journeys. That is in line with my own ethos.
Complementary therapies are more popular now than ever, why do you think this so?
I believe people are waking up to the idea that we must take responsibility for our own health and healing. While conventional medicine provides two legs of the healing stool, medication and surgery, the third leg is therapy. The internet has probably helped make a wider variety of modalities more accessible. I think more people need support to cope with the pressures of life right now and are more willing to reach out to get that help. We know a two-legged stool just can't stand up on its own.
You offer a number of industry approved complementary therapy training courses. What courses are popular at the moment, and why are students choosing this type of training?
Our courses are mind-body focused. We train meditation teachers, holistic counsellors and holistic integrated creative arts therapists. These modalities provide tools to empower clients with knowledge and skills to control their own healing and lifestyles. Unlike some therapies that require the healer to "do" the healing (which are also valuable), our modalities require the client to be actively involved in their healing journey. They must "do" something. I believe this is in itself extremely therapeutic.
What changes have you made in your business due to the COVID-19 pandemic?
We have been grateful to Zoom. Most of our training has been offered online for many years and so our adaptation was not extreme.
What digital marketing activities do you do? (eg. social media, blogs, digital advertising, email marketing)?
We are continually exploring new ways to reach the people who need our services most. Social media is big for us, and we have a beautiful full-time social media manager. We love using video, email campaigns and books.
Do you have any admin and time saving top tips that help you run your business?
There was a time when I did everything myself but now we have a team of eleven people. I think being willing to invest time and energy into training dedicated team members is key. Building a family and learning what to hand over to others to manage and what you should never stop doing yourself.
What are your hobbies outside work?
I love being in the garden and on the beach. My husband and business partner and I do a lot of bushwalking. I also like making music, art and dancing.
Web: www.mindbodyeducation.com.au | Email: contact@mindbodyeducation.info | Phone: 07 5302 4779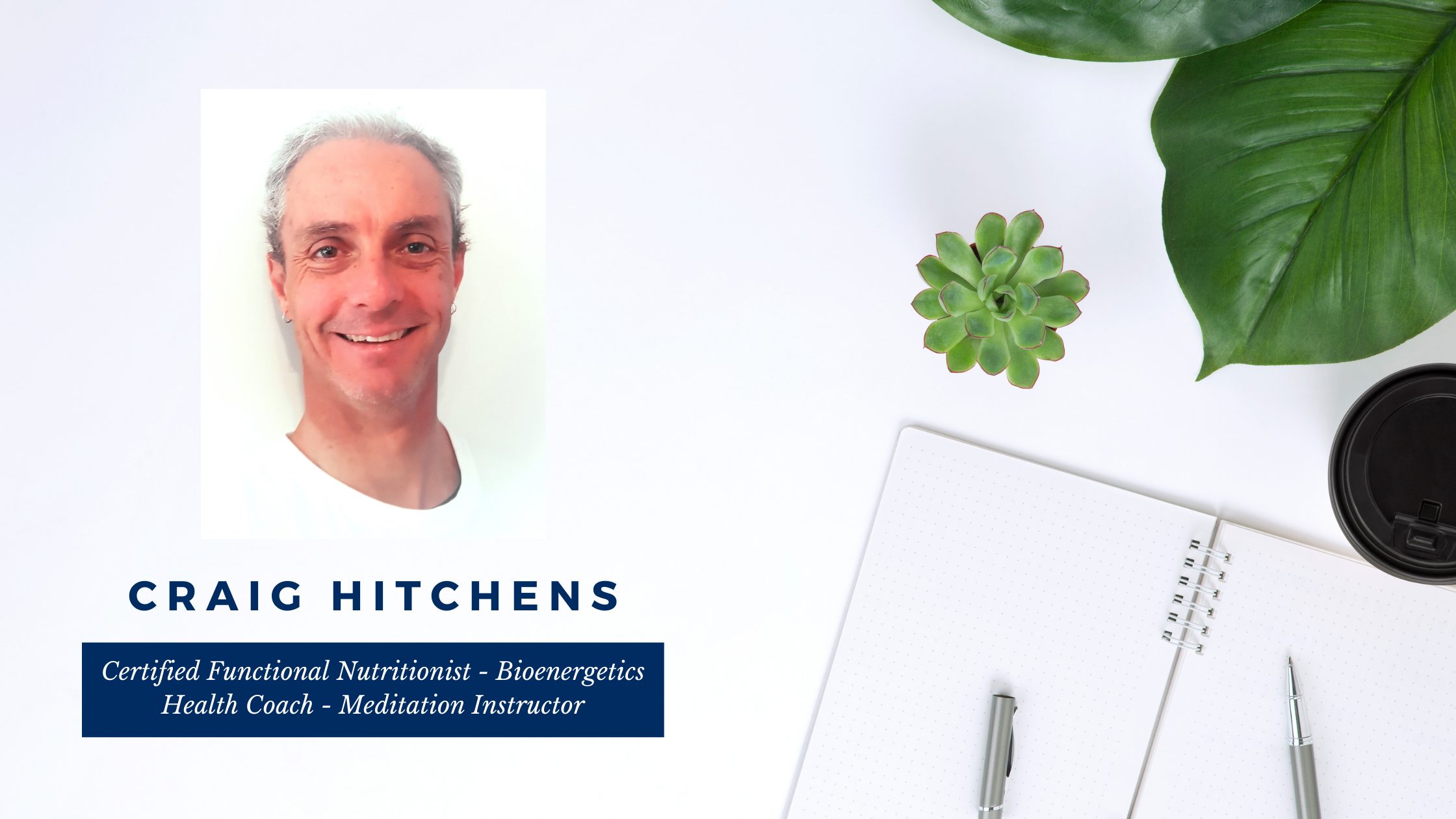 IICT Member Since 2005
What have been the major benefits of having a membership with IICT for your business?

IICT at the time, were the only ones offering me insurance coverage for one of the modalities I practice called NESHealth. They also recognised the training courses I have completed where others wouldn't.
IICT's broad range of modalities and training courses of institutions it recognises is fantastic! I have completed my training over time from different places and this recognition without having to constantly retrain is certainly an advantage.
The support they offer for helping you market your business and also the services they promote to you I have found quite useful in how I have structured my business.
Describe the modality you practice and why it's unique.
I am a Naturopath (Functional Nutrition) as well as a NESHealth Bio-Energetics Health Coach and Meditation Instructor. The way I make use of Functional Pathology Testing and the unique biofield scanning offered with the NESHealth system in combination and then applying the resulting protocols in unison is quite different.
I am creating highly personalised wellness therapy programs based around nutrition and bioenergetics that's truly a holistic approach to the person at all levels of their being. This allows for a much deeper healing and usually a more permanent change for the patient. The NESHealth system also offers the patient a lifetime access to a client portal which is a great little hub for managing your on going well being.
What's your biggest challenge for the year ahead?
You never know what the future holds! Right now, people are a little scared to spend their money because of the uncertain times we are currently living in, so coaxing people back to looking after their well being as a priority spend is a little tricky. Fearmongering has made a lot of people run back to the old conventional fields and this is concerning as the long term well being of people, in my experience, rarely came from "conventional".
How has the COVID-19 pandemic changed your business? Were you able to offer services online?
COVID decimated my business. I had, like many others, no income for some time. I stayed in touch with my patient base and kept offering advice and help where I could and eventually things returned a bit, nothing like I had though.
I was already pivoting to offer online services and I have remained going in this direction. I do online consultations to anyone within Australia and both my Functional Nutrition work and NESHealth are able to be done quite successfully remotely.
The challenge is getting people to prioritise spending on their well being. The other problem is many people have been sitting at their computers the whole time "researching" on professor Google...so they arrive thinking they are informed....when often they are simply regurgitating sales pitches! So there is a type of re-educating happening with many of my patients at the moment.
What digital marketing activities do you do?
Regular posting on Facebook and Instagram. Some Facebook paid advertising. I write a regular blog on my website for my existing patients and my website is of course SEO friendly.
Do you have any admin and time saving tips to share?
I put aside one day each week to do all my marketing and so on so that is focused and running on a smooth basis otherwise I find it gets a away from me and ends up having no continuity or real meaning.
I also put aside one day per week to catch up on professional reading and information updates related to my work; reading clinical studies, product updates etc. The rest of my work time is dedicated to patient consultations and program preparations. About one weekend day per month is dedicated to professional development.
What are your hobbies outside work?
My hobbies outside of work are surfing, surfing and probably a little bit more surfing! I'm hopelessly addicted to the ocean and nature! I'm lucky enough to live in a beautiful part of Western Australia with world class surf breaks and amazingly clean, clear oceans. I love forest nature walks and meditation which I do with my wife often. Family time is precious and I spend a lot of time with my daughters doing various activities.
W: craighitchenstherapies.com | Facebook: @chtnaturalhealth | Instagram: @craig_hitchens_naturopath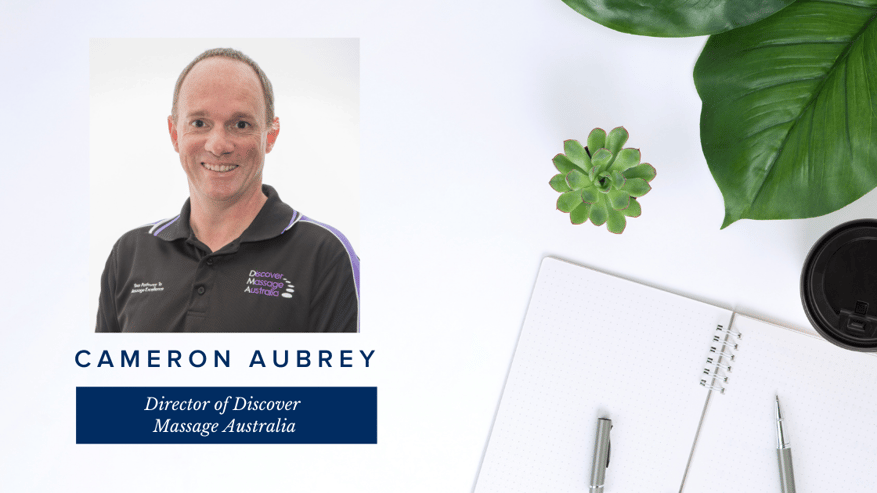 IICT Member Since 2013
What have been the major benefits of having a membership with IICT for your business?

Having membership with IICT for Discovery Massage Australia is very important so we can run our successful massage courses and give students the opportunity to join IICT for professional membership and insurance.
The major benefits of membership from a personal point of view is having access to professional indemnity insurance and a professional industry body that you can ask questions and get advice from.
You offer a number of industry approved massage courses. What courses are popular at the moment and why are students choosing this type of training?
Our most popular course is our Whole Body Massage Course which we have been running for the past 22 years. It has been very popular for many years as it's all hands-on training. We teach a thorough massage system designed to relax and lengthen the muscles. In recent Covid times we pivoted and put this course online through our custom-made training platform. As part of the course, you get unlimited Zoom coaching as needed.
How long has it taken to build your business?
22 years.
What changes have you made in your business due to the COVID-19 pandemic?
As mentioned, all our courses are now available online through our custom made training platform.
What digital marketing activities do you do?
We are very active in this space. I employ a digital marketing agency who specialises in this. In this ever changing digital environment we live in, I believe it's best to get the experts to do it, so I can concentrate on other things in the business.
What are your hobbies outside work?
I'm a volunteer coach of both my son's local under 12 junior AFL football team which takes up alot of my spare time. I'm very passionate about junior sport. In the summer, I am actively involved in little athletics. Volunteering your time to junior sports is very important and rewarding.
W: www.discovermassage.com.au | Facebook: @discovermassage | Instagram: @discovermassageaustralia
Stay Safe. Stay Covered.
More than ever, it's important to have the right insurance for your business. A Professional Indemnity policy will protect you from a claim that may arise from COVID-19, or other unforeseen circumstances. And, for just over $2 a week*, now is not the time to wait and watch. Learn more about our members-only insurance solution by clicking here or phone +61 2 5629 7777 Monday - Friday 10am - 4pm AEDT to speak to our team.