Dear IICT Members,
We will be updating this blog regularly on how to move forward with increasing Government restrictions in response to COVID-19.
25th March 2020
Last night Prime Minister Scott Morrison announced beauty salons (including tanning, waxing and nail services), spas and massage parlours, yoga, saunas, bathhouses and wellness centres will need to close from midnight tonight. Hairdressers can remain open, but appointments can take no longer than 30 minutes.
To read the full list of prohibited activities and venues please click here.
If you are having difficulty paying rent or are worried about breaching contractual obligations, you might like to read these articles:
My Retail Business Is Struggling. How Can I Reduce the Rent?
Coronavirus Is Impacting My Contractual Obligations. What Can I Do?
My Supplier Cannot Perform Under Their Contract Due to Coronavirus. What Can I Do?
It also helps to understand your consumer law obligations, and whether your contracts have a force majeure clause.
Consumer Law and Coronavirus: What are my Obligations?
Coronavirus and Contracts: Will a Force Majeure Clause Help?
The Australian Government is providing financial assistance to Australians. This includes income support payments, payments to support households and temporary early releases of superannuation.
Refer to the stimulus payments to households to support growth on the Government website - find out if you're eligible.
For stimulus payments to businesses - click here.
24th March 2020
These webpages provide guidance for healthcare workers, staff, healthcare students and volunteers on COVID-19:
NSW Health - Guidelines for healthcare workers who have travelled overseas, had contact with a case, or develop an acute respiratory illness
NSW Health - Guidelines for clinics
NSW Health - Guidelines for community-based and outpatient health services
Queensland Health - Guidelines for Queensland clinicians
Department of Human Services and Health Victoria - Guidelines for clinicians
WA Health - Fact sheets and articles
Department of Health Northern Territory - Updates
Tasmanian Health Services - FAQ's Page
Current guidelines include:
Before attendance
Develop a system, prior to attendance (e.g. phone call, SMS), to ask patients whether they've been overseas or have had close contact with a person with confirmed COVID-19 while infectious, in the 14 days before the scheduled outpatient appointment.
If the patient meets the above criteria:

consider alternate of methods of conducting the appointment if appropriate (e.g. telephone or tele-medicine)
if it is not possible to conduct the appointment in an alternate way, reschedule their appointment unless it is medically necessary
reschedule the appointment for as soon as possible after the 14 day exclusion
remind them they are to self-isolate at home for 14 days after they returned or if they have had close contact with a person with confirmed COVID-19 while infectious
remind them if they develop respiratory symptoms or fever to call healthdirect on 1800 022 222 or call their GP.

Note, facilities will need to develop a system to implement the above steps, including appointing an appropriate person to assess whether or not it's safe to defer the outpatient appointment.
During attendance
Consider options to identify patients in the clinic waiting room, e.g.

waiting room signage
asking patients at reception whether they have been overseas in the last 14 days or have had close contact with a person with confirmed COVID-19 while infectious, in the previous 14 days

For patients who meet the above criteria:

ask the patient to wear a surgical mask
ask the patient if they have any respiratory symptoms or fever.

For patients who meet the above criteria and who report symptoms manage the patient in conjunction with the emergency department as per the

clinician guidance.
Other guidance: ensure availability of surgical masks and hand hygiene facilities
23rd March 2020
The Australian Government has announced the following facilities will be restricted from opening from midday local time 23 March 2020:
Pubs, registered and licenced clubs (excluding bottle shops attached to these venues), hotels (excluding accommodation)
Gyms and indoor sporting venues
Cinemas, entertainment venues, casinos, and night clubs
Restaurants and cafes will be restricted to takeaway and/or home delivery
Religious gatherings, places of worship or funerals (in enclosed spaces and other than very small groups and where the 1 person per 4 square metre rule applies).
Current advice on COVID-19 for the health and aged care sector can be found here:
https://www.health.gov.au/news/health-alerts/novel-coronavirus-2019-ncov-health-alert/coronavirus-covid-19-advice-for-the-health-and-aged-care-sector

Including information on:
Public Health Unit guidelines
Temporary COVID-19 telehealth Medicare Benefits Schedule (MBS) items
Using personal protective equipment (PPE)
When you can and cannot work
When you should be tested
What employers should do
Cleaning in the workplace
Food and water
Training
Support for the aged care workforce
Stay informed
Resources
Who is most at risk:
In Australia, the people most at risk of getting the virus are those who have:
recently been in in a high risk country or region (mainland China, Iran, Italy or Korea)
been in close contact with someone who has a confirmed case of COVID-19
In addition those most at risk of serious infection are:
people with compromised immune systems (such as people who have cancer)
elderly people
Aboriginal and Torres Strait Islander peoples (as they have higher rates of chronic illness)
people with chronic medical conditions
people in group residential settings
people in detention facilities
If your clients are concerned:
They can call the National Coronavirus Helpline for advice on 1800 020 080.
Helpline for Small Businesses Impacted by COVID-19

From today, the Morrison Government's Business Hotline -13 28 46 - will be expanded to provide specialist advisers and extended hours to support small and medium businesses impacted by the COVID-19 pandemic.
Operations at the contact centre will increase from five days to seven days per week, and provide an additional two hours a day of support outside standard operating hours for the first month, answering calls from 7.00 am to 11.00 pm AEST.

For more information on the assistance available for businesses please go to:
www.business.gov.au
https://www.australia.gov.au - This site will link you to the latest COVID-19 news, updates, and advice from Australian Government Agencies.
---
18th March 2020
For a community committed to healing, health, and wellbeing, the last couple of weeks have been difficult for us all. At present, the situation appears to be changing on an hourly basis, and our #1 priority is to keep our team safe and to help our members.
Given this current uncertainty, please find below a statement from our insurance partner, BMS Group. We hope this will answer some of your insurance questions. Please be assured we will continue to monitor the situation very closely and advise of any further changes as they come to light.
If you have questions, please email BMS directly at iict@bmsgroup.com. The BMS team are working around the clock to provide support to customers during this difficult time. If you're waiting on a reply email, please be patient as they're doing all they can to contact customers as quickly as possible.
If you don't already, we recommend following us on Facebook to stay up-to-date at https://www.facebook.com/myiict
Stay safe friends,
LAWRENCE TAYLOR ELLYARD
Founder and CEO (Chief Enthusiasm Officer)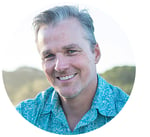 We want to share with you what we are doing at BMS Australia to protect our people and our clients, including Associations and Members. Please note that measures are in place to ensure service delivery is not impacted. Additionally, we are actively engaging with Insurers to clarify and confirm coverage interpretation to provide members as much information as possible, along with news of any developments.
COVID19 is presenting many businesses with challenges, and understanding their level of insurance coverage is just one consideration. Whilst the situation is evolving at a rapid rate, it is difficult to provide a definitive answer on each business or personal circumstance.
However we can highlight that in most circumstances, Insurers have declared COVID19 as an exclusion.
BMS is working with its strategic partners to conduct further coverage reviews and monitor the development of COVID-19 closely. We will communicate information that may impact you as it comes to light.
Thank you for your ongoing support and please feel free to connect with any member of our team if you have any questions.
Sincerely,
BMS Customer Service Team
IICT's Exclusive Insurance Broker
Ph: 1800 290 981
Em: iict@bmsgroup.com


COVID-19 – What Does This Mean for My Business?
Can I claim loss of income due to COVID 19?
If you have business insurance you should check with your insurer. The BMS business insurance policy does not provide cover for loss of income.
Does my professional indemnity cover me for COVID 19?
We would need to understand the individual circumstances of a claim. If you have a claim you should notify your insurer immediately.
Can I practice Telehealth?
Provided it's considered within the scope of your individual practice, in most cases you can practice telehealth and, where practicable, this is recommended. If your professional indemnity policy is with BMS there is a jurisdictional limitation within Australia.
What measures should I be taking?
It is important that you follow and keep up to date with all directions and advice issued by state and federal health bodies around hygiene and cleanliness. This can be found here: https://www.health.gov.au/news/health-alerts/novel-coronavirus-2019-ncov-health-alert